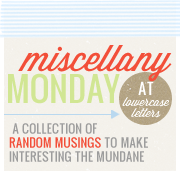 This weekend was my school's annual Silent Auction fundraiser. This year it was a black and white theme : ) Max and I didn't bid on anything (though I did have my eye on a Stella & Dot necklace) but we did get one of the $25 mystery grab bags. Here I am showing our loot on the way home (Jamba Juice, Mary Kay and a $55 Master Barber Men's Shave at The Art of Shaving). I think I chose a winner!
I'm trying my hand at home-made fabric roses! I came up with these little guys this weekend, and hopefully will have a fabric wreath to go with them soon!
My real roses are thriving as well! It's so much fun to see the pruning pay off with these ginormous beauties!
I wanted colored chalk for our laundry room chalkboard but couldn't find it anywhere! I finally ordered some online and it arrived this weekend. Here's my first colored message (it was for the hubs of course).
On Earth Day we reached triple digit heat here in the Valley of the Sun! Max and I celebrated with our first pool day of the season.
Happy Monday!