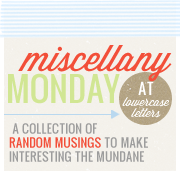 #1 Our junk mail hasn't quite gotten us pegged. I mean, we get the normal credit card offers and what not, but Max has received an invitation to a 40's club (he's not even 30), and also advertisements for online degrees and high school diplomas (they are addressed to his name, Ph.D. - isn't there someone checking these? ). I recently received an invitation from the Four Seasons for an "Around the World" trip via private jet - just $60K per person (more if you want to stay in one of the treehouse rooms while in Indonesia). Four Seasons, if you're reading, please hold on to our name and try again in 30-40 years ; )
#2 I found this recipe for a
Peanut Butter Ball
on Pinterest. Yum. I'm pretty sure you're supposed to make it for a party or gathering to share, but I made it for our weekend (and proceeded to eat half of it myself which is basically like eating a whole tub of peanut butter in one sitting). It was super fun to make though and turned out oh-so cute!
To balance out I also chose a healthy recipe for
Quinoa Salad with Cumin Lime Dressing
, also from Pinterest (via my sister-in-law). It made me feel better about eating my own weight in peanut butter ; )
#3 I have a new hair cut! I've been wanting to go shorter the past two times I've been in the salon, and I finally was able to go through with it! Here's my before (clearly I was home alone and also working at a poor to very poor skill level for the self-portrait mirror shot).
And my after! Thank you to the hubs for photographing : ) I forgot to mention to my firsties that I was going to come back with short hair - usually they like to know everything that's going to happen so I hope I don't throw them off!